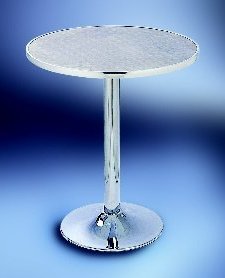 Aluminum Tables
Top designed stainless steel or decorative
laminated sheet and anodized aluminum rim.
Stell chrome plated supporting tube and base.





TA-001 TA-002 TA-003

TA-001 S/S TOP WITH CIRCULAROVERLAY FINISH
TA-002 S/S TOP WITH ETCHED FINISH
TA-003 WITH DECORATIVE LAMINATED SHEET
ˇEKey Specifications/Special Features:
ˇCSpecification:72(H)x60cm dia
ˇEPacking:with box pack.
ˇC20' Container:about 798pcs
ˇC40' Container:about 1596pcs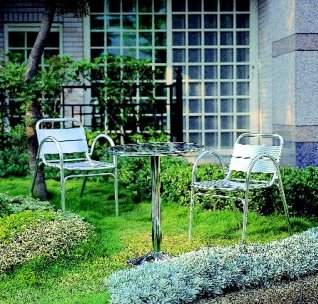 Aluminum Chairs/
Aluminum Tables/
Company Profile/
Contact Us
Hand Juice & Ice Crusher Series/
Housewares & Tablewares
Aluminum Furniture/
Aluminum Extrusion and Door & Window
Copyright ©1999, WB, Ltd. All Rights Reserved.